Variable West Redesign
Interface and flow redesign
Year 2020
Variable West is a redesign web project of an existing platform that provides art events on the West Coast of the United States.
The project leverages research insights from interviews and questionnaires to revamping the web experiences in a responsive design.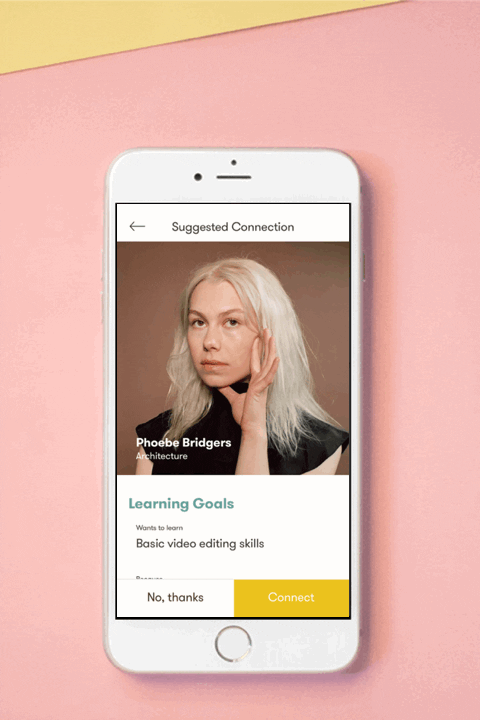 Hatch
Entrepreneurship Learning
Year 2019
Hatch is a mobile-based app that provides a peer-to-peer skill-sharing feature to optimizes students' learning journeys by creating a mutually supportive community.
This project covers the main ideas and tools of starting a business, such as Lean Start-up, business model canvas, revenue model design, and cost reduction, etc.
Black Hole
Social Platform
Year 2020
Black Hole is the award-winning student competition project hosted by Adobe College + MTV Creative Jam. Our challenge is to design a mobile app that empowers an individual to encourage advocacy among their network by sharing.
Mood Booth
Exhibition
Year 2019
Mood Booth is designed for mincing AI detection of human emotion. People can get a review of their current emotions by answering a few questions.
The player will not notice that their emotion is marked by humans inside the booth. This project was finally selected out of ten projects to participate Cal Academy of science Nightlife exhibition and became the most popular set up of the night.
*Physical Experience Design